So its's awards season again, and I watched the 71st Golden Globes Awards last night. I love Amy Poheler and Tina Fey hosting again, I've loved them since they were cast on SNL years ago. I think they are one of the funniest people on the planet, and the two of them together...........fantastic duo. I do watch the awards because I love movies and TV and I pride myself on predicting the winners, but also I watch for the fashion.
So to quote Guil
iana on Fashion Police, "lets start with our must see looks of the night".........in my opinion:
Sophia Vergara
Reese Witherspoon
Helen Mirren
Margot Robbie
Jessica Chastain
Amy Adams
Amber Heard









Melissa McCarthy
Then this are looks I'm sure will get a lot of fashion raves and probably best dressed norms but I dont see it:-
Lupita Nyong'o
I've noticed capes seem to be all the rage now, anyone donning a cape is instantly a best dressed nominee. Also I've noticed fashion critics (oh all right I'm talking about fashion police) like what I term as "minorities". Fat girls, foreigners, handicapped, etc.....They'll gush about how lovely she looks in this dress, how they love her hair, how beautiful she is, and she is an attractive girl, no doubt, but not a remarkable beauty. Anyway I don't like this dress on her, she looks like count dracula's black cousin.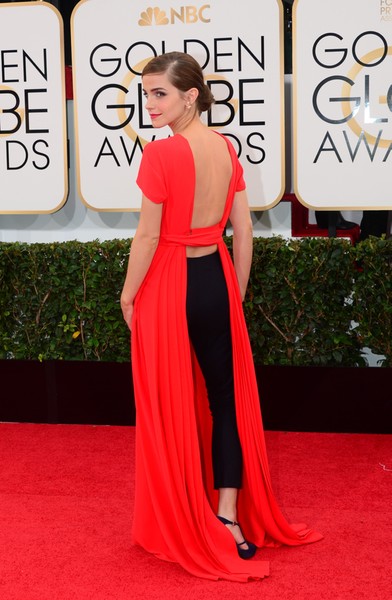 Emma Watson
I like Emma Watson, I think she normally dresses so well, but I don't understand this outfit. Yet again, I'm sure she'll be lauded for taking a "fashion risk". Either way she is young and pretty, and I guess this is the time to experiment.
Zooey Deschanel
Another Hollywood favourite, Zooey Deschanel. I'm not feeling (and never have) her kooky, doe eyed persona. Seriously the hair, dress and the shoes.........Each item of clothing looks nice on its own, but together they just don't fit. Again those shoes with the dress............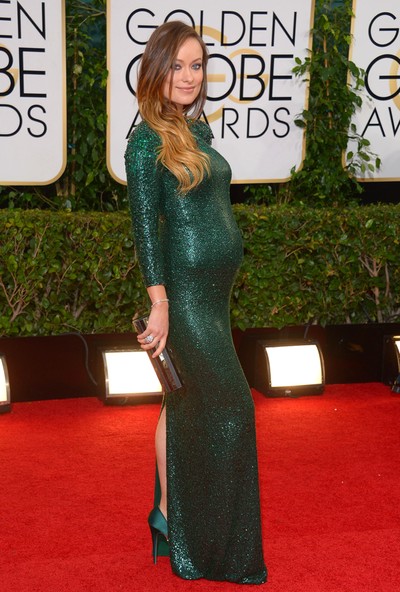 Olivia Wilde
Yep, I know she's pregnant, and believe me I know how hard it is to look or even feel good in any thing when you are this heavy, but I just don't like it. Maybe it's the green colour, just reminds me of something reptilian.
Cate Blanchett
Hollywood royalty Cate Blanchett would probably get a lot of raves for this outfit. Though to be frank, she could don a sack and still manage to look elegant. I'm not feeling this black dress, though I'm sure its very high couture and probably looks better than it photographs.
Finally, the Not so good look. Some like Sandra bullock and Mila Kunis were such big disappointments.
Mila Kunis
Zoe Saldana
Seriously??? This looks like something a four year old made in arts and craft class. I bet George or Kelly on Fashion Police would love this!

Hayden Panettiere
Heidi Klum
I wasn't really surprised by this, Heidi seems to like this kind of trashy outfits, and it may have been cute circa 10 years ago, but really Heidi, you are a 40 something year old, mother of four, stop raiding your daughters wardrobes!
Julia Roberts
Okay, I know I just chastised Heidi about dressing too young, but seriously Julia, you don't have to raid your mum's wardrobe either. This outfit just seems to matronly. Why that white shirt underneath the dress?
Sandra Bullock
Paula Patton
This is a very tough dress to pull off, and I don't think Paula Patton has the fashion pedigree (for use of a better word), to do that. Maybe a Cate Blanchett or Charlize Theron........... It does look better on the model below, because, that's why they are models.